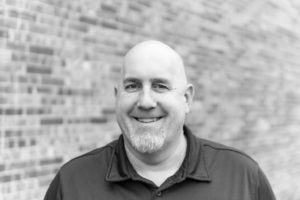 I became pastor at Mt Pisgah in August of 2018. Mt Pisgah is a special place where everyone is made to feel like family. My wife Leslie and I would like to invite you to join us Sunday mornings at 10:30. Please feel free to come as you are and expect to hear how the love and grace of Jesus Christ can transform your life.
PARKING / ENTRANCE
Visitor parking is located directly in front entrance steps. Spaces just for you are marked with "Visitor" signs. A member of our hospitality team will greet you as you enter the front doors, give you a bulletin and be happy to find
SERVICE LENGTH
In total, a Sunday worship service is about 75 minutes in length. Services begin with Marshall Thrasher leading the church in music – song lyrics are projected onto the screen so you can sing along and/or engage with worship however you feel most comfortable. After the music portion of service is complete, Pastor Neal Grimes will share an encouraging and hope-filled truth about Jesus.
CULTURE / WARDROBE
Sunday's at Mt Pisgah are exciting, casual, and relaxed. We welcome people from all walks of life to come and experience the life-changing power, love, and truth of Jesus Christ. Feel free to dress however you are comfortable. Some folks come to church as business casual and others come in shorts and flip flops.
CHILDREN
We have excellent, safe, & Jesus-centered programming available from birth to 12th grade.
MEMBERSHIP
If you have decided to make Mt Pisgah your home church, you will be invited to participate in a six-week exploration of our history, beliefs, standards, church practices, and volunteer opportunities within our church body. There are 2-3 of these courses each year (Times to be determined); however, you are not required to hold official membership to participate in our community groups and certain volunteer groups. Connecting with us through our Mt Pisgah group page (seach Mt Pisgah Baptist Ringgold Group) is a great place to find where you can get involved.